Description
According to the National Forest Foundation , trees offset 10-20% of U.S. carbon emissions per year. Small cities can cut their carbon footprint by up to 25% with reforestation efforts.
In order to increase the growth of trees within a municipality to sequester greater amounts of CO2, municipalities should support and encourage tree, shrub and native plantings on public and private land. Older, larger trees store a lot more carbon than young trees, so it's important that in addition to planting new trees, we conserve and protect the giants of our forests and municipal areas. Municipalities should choose native species, such as red oak, that provide multiple long term benefits.
Specific steps that municipalities can take include:
Adopt an Urban and Community Forest Master Plan.

Educate the community on local tree inventory and the benefits of trees and encourage tree planting by landowners.

Offer free or low cost trees and planting service.

Identify locations in rural or suburban municipal lands for large tree planting.

Identify locations in urban portions of the community, such as along city or town streets, for creation of micro-forests in small spaces. (Use high or mid canopy trees, shrubs, ferns and mosses to create forest pockets.) This concept can also be used to enhance areas near public transportation stops and other overly hardscaped areas.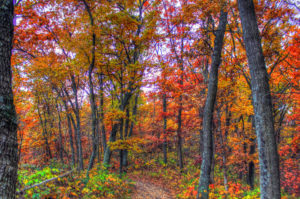 Implementation Phases
This action could be fully implemented today.
Challenges
Identifying appropriate locations for tree planting requires expertise. If a municipality doesn't have a dedicated "tree team," they may need to hire an outside forester to help create and execute an inventory and tree management plan.
There is a financial cost to planting trees and maintaining them until they can thrive on their own. However, the NY DEC offers Urban and Community Forestry Grants to offset these costs.


Example Municipalities
Several municipalities have already implemented this action…
Greenhouse Gas (GHG) Reductions
Data not available.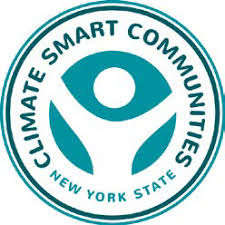 Climate Smart Communities (CSC) & Clean Energy Communities (CEC) Link
This action is related to several CSC actions for which municipalities can earn points toward certification. Municipalities can:
CSC Actions:
Earn 1-21 CSC points by following several implementation steps outlined in CSC's PE7 Action: Conserve Natural Areas.

Earn 4 CSC points through CSC's PE7 Action: Shade Structures, for implementing a policy that requires development projects on municipal properties to include shade structures like tree plantings to mitigate against heat islands and offer needed shade.

Earn 8-10 CSC points through CSC's PE6 Action: Natural Resources Inventory, for creating a preliminary inventory according to a proscribed set of steps.

Municipalities with waterfront land can earn 2-14 CSC points by implementing tree planting efforts in waterfront areas through PE7 Action: Riperian Buffers.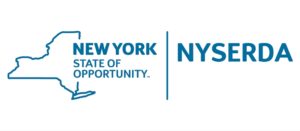 Co-benefits
There are multiple co-benefits to completing this action, including:
Preservation of mature trees.
Increased shade / comfort during hot summer months.
Economic savings associated with reduced heating and cooling costs.
Enhanced natural beauty of mature trees.
Ecosystem benefits for birds, wildlife, and shade plant species.