Description
Street lighting is an important part of a municipality's nighttime landscape. Street lighting can enhance public safety by facilitating the flow of traffic, reducing nighttime accidents, improving nighttime visibility of pedestrians, and enhancing economic development through the extension commercial activities into the nighttime hours. Street lighting can represent a large cost for a municipality. For utility owned street lights, local governments pay a rental charge for each fixture, plus electricity supply and other volumetric charges. Utility companies control the lights and make decisions regarding light selection including the light quality, Dark Sky compliance (light pollution), color selection, and lighting placement.
In 2015 Governor Cuomo signed legislation amending the Public Service Law to establish procedures to facilitate the transfer of ownership of utility owned street lighting systems to municipalities. The Public Service Commission (PSC) approved Section 70-a, more commonly referred to as the transfer of street light systems, on October 13, 2016. The order provides clear guidelines for municipalities to begin the process of purchasing their streetlights from the electric utility that owns them. Understanding that the majority of municipalities do not have staff to project manage the conversion, the New York Power Authority (NYPA) launched a program, Smart Street Light NY, in 2018 to assist municipalities with the street light procurement and has since further refined the program to include a operation and maintenance service (O & M) contract after conversion is complete.
By taking ownership of the street lights, municipalities are able to control their street light systems which can save taxpayer dollars, provide better lighting to their community, reduce energy use and subsequently decrease a community's impact on the environment, and refine the lighting design within their community to meet the community's needs. Municipal ownership allows for flexibility in street light project design and light placement, light selection including kelvin, Dark Sky compliance, and the potential for future revenue from the installation of Smart City technologies including potential revenue from micro-cell tower installation.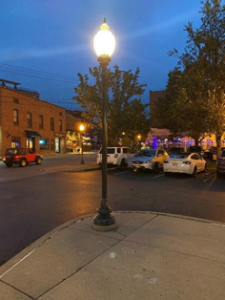 Implementation Phases
Convert municipal streetlights to LEDs.
Purchase utility owned street lights in order to convert them. Municipalities release an RFP to select a company to assist them with the street light conversion process or utilize NYPA.
If the municipality is not financially ready to purchase street lights, request utility to convert street lights to LED.
Conversion process will include:
reviewing and auditing the current street lighting register,

designing a conversion solution,

procuring and selecting an installation contractor,

ordering lighting materials,

overseeing project installation,

installation of lighting and lighting controls,

coordinating the proper disposal of the existing fixtures,

ability to review potential for the installation of Smart City technologies, and,

installation contractor can provide the City with an updated street lighting registry.
Challenges
Municipalities often are not ready to take on the operations and maintenance of utility owned street lights. Municipalities need to meet with staff to understand staffing constraints. NYPA has maintenance contractors able to take on O & M after conversion to ensure that the city's street light system stays in proper working order. This ensures the lights are maintained and fixed in a timely fashion. Contractors can address the aging infrastructure, respond to weather events, traffic accidents, and defects.
Another challenge for municipalities is financing such a large project. NYPA can provide financing for the project. Payments to NYPA can be made with the cost-savings created by the reduced energy use of the LED streetlights, which are 50 to 65 percent more efficient than alternative street lighting options. Municipalities also have the option to self-finance the project.


Example Municipalities
The City of Saratoga Springs has signed a contract with NYPA to assist with conversion. Upon conversion and owning of these assets versus leasing the lights from National Grid, the City is expected to save approximately $33,000 for the term of the 20 year loan (bond) and $300,000 each year thereafter. Currently, the City pays $225,202.80 per year to National Grid in maintenance/facilities costs regardless if any work is performed. The City will pay approximately $57,136 in maintenance fees and wooden pole leasing fees moving forward. ($43,060 for NYPA maintenance contractor and $14,076 in wood pole leasing fees to NG). The City is currently exploring installing 3000 kelvin, Dark Sky compliant, LED cobra lights, but will be evaluating the appropriate kelvin of the lights as part of the lighting design phase of the project installation.
Greenhouse Gas (GHG) Reductions
GHG reduction data not available.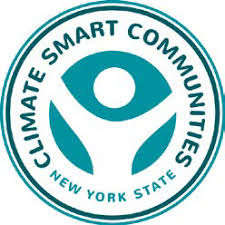 Climate Smart Communities (CSC) & Clean Energy Communities (CEC) Link
This action is also related to several CSC and CEC actions for which you can get points toward certification…
CSC Actions:
CEC Actions: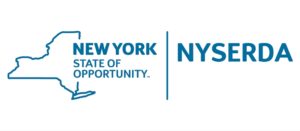 Co-benefits
There are multiple co-benefits to completing this action, including:
Municipal ownership allows for flexibility in street light project design and light placement, light selection including kelvin, and retrofitting existing lights to be Dark Sky compliant.
Upgraded street lights can be retrofitted or upgraded to include Smart City technologies. The inclusion of Smart City technology provides a connected digital infrastructure, providing new opportunities for municipalities to better serve residents and businesses through data-driven processes, tools, and capabilities. The anonymous data collected by the sensors can be used to develop applications and systems that benefit municipalities and the communities they serve. These sensors generate event data (static data on parking, vehicle counts, bicycle counts, pedestrian counts, temperature, humidity, pressure).
Communities could benefit from potential revenue of micro-cell tower installation.
Communities can earn up to 900 points through NYSERDA's Clean Energy Community Program.