Description
In New York, electricity production is responsible for 19% of GHG emissions. Replacing the standard utility electricity with renewable energy would eliminate these emissions. Municipalities can source electricity, including renewable electricity, for their residents through a few mechanisms, such as forming a municipal utility, entering into a power purchase agreement (PPA), or entering into a community choice aggregation program (CCA).
CCA is a promising solution to supply renewable energy to residents. According to the U.S. EPA: [https://www.epa.gov/greenpower/community-choice-aggregation]
Community choice aggregation, also known as municipal aggregation, are programs that allow local governments to procure power on behalf of their residents, businesses, and municipal accounts from an alternative supplier while still receiving transmission and distribution service from their existing utility provider. CCAs are an attractive option for communities that want more local control over their electricity sources, more green power than is offered by the default utility, and/or lower electricity prices. By aggregating demand, communities gain leverage to negotiate better rates with competitive suppliers and choose greener power sources.
In the past, CCAs in New York have been able to provide large amounts of renewable energy to municipalities at a lower cost than traditional grid electricity. In regions of New York where electricity prices are higher than average, this seems to still be the case. However, it is possible that renewable energy prices will cost somewhat more than electricity from National Grid due to an increase in the cost of Tier 2 Renewable Energy Certificates (RECs). RECs are the legal means of buying and selling renewable energy on the electric grid in New York. Tier 1 RECs are from new renewable energy plants, while Tier 2 RECs are from older renewable energy plants. Typically, CCAs buy Tier 2 RECs because they are less expensive, but still support renewable energy infrastructure in New York.
Nationwide, PPAs have facilitated the procurement of 90% of renewable energy purchased by local governments since 2015. A PPA is an agreement between a developer or power company looking to build or finance work on a power plant and an end-user that purchases that electricity for distribution or consumption.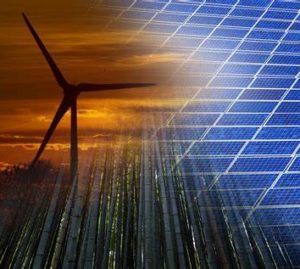 1
Implementation Phases
Purchase Tier 2 Renewable Energy Credits (RECs) on behalf of residents
Challenges
Recently, there has been an increase in prices in Tier 2 RECs because of increased demand. This makes it more challenging to procure these RECs for residents at an affordable price. In addition, the Covid Pandemic has caused unanticipated utility market volatility, resulting in a short term price collapse for conventional utility-supplied electricity generated from fossil fuel.


Example Municipalities
Several municipalities have already implemented this action…
Greenhouse Gas (GHG) Reductions
Data
CO2 emissions by all the residential units in Bethlehem, NY: 58000 metric tons CO2e [ Bethlehem, NY 2010 Greenhouse Gas Emissions Inventory ]
Assumptions
Assuming that residential electricity has no emissions.
Methodology
We calculated:
The total CO2 reduction when all the sources of electricity is shifted to renewable electricity.
Result
58000 metric tons CO2 emissions is reduced when all the sources for residential electricity is shifted to renewable electricity.
This results in HIGHEST GHG emissions reductions.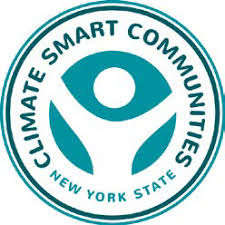 Climate Smart Communities (CSC) & Clean Energy Communities (CEC) Link
This action is also related to CSC and CEC actions for which municipalities can earn points toward certification. Municipalities can:
CEC Actions:
Access 1500-2000 CEC points by implementing Community Choice Aggregation (CCA) through CEC's Community Choice Aggregation action.
CSC Actions:
Earn 12-21 CSC points under CSC's PE8 Action: Community Choice Aggregation upon adopting "legislation that authorizes participation in an opt-out CCA program, and then entering into an agreement with an energy services company (ESCO) to supply electricity with a default 100% renewable clean energy product mix."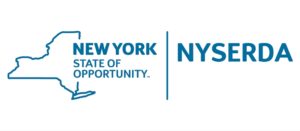 Co-benefits
There are multiple co-benefits to completing this action, including:
More affordable renewable energy for all.
Increased renewable energy subscriptions.
Creates a communitywide solution.